Homecoming at Corvallis.

Stanford vs. Oregon State

We were prepared for an ugly game. (Stanford was ranked #3.)

The Beaver's didn't win....but it wasn't a shut out either.

In fact - the 2nd half was worth coming back for.

(And we did....but not before we tailgated at the Colson/Jones tailgater first!)


We had a
GREAT
weekend in Corvallis.
A big thank you to my sister for organizing the group tickets, to TJ & Sam for hosting us at their house, and to Jamey for coming along with us.
"A joyful & pleasant thing it is to be thankful!" ~ Book of Common Prayer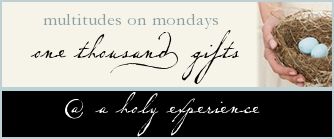 1063.Dressing up for Halloween at the office.
1064.The cutest trick-or-treaters ever visiting our house!
1065. 50% off Halloween candy.
1066. Baked acorn squash.
1067. A four day work week.
1068. Homemade muffins & cookies for the office.
1069. Getting to catch up with my peers at the DD meeting.
1070. "Does it smell like permanent solution in here?" ;)
1071. A waited for email for Virginia.
1072. A new fuel filter.
1073. Truck stop service centers that are open 24 hours a day.
1074. "Homemade" cinnamon rolls made by Sam.
1075. A morning spent sleeping in, catching up and visiting.
1076. Tailgating, beer margarita's and red beer!
1077. A decent game....when we thought we'd be humiliated.
1078. An early birthday present from Lindsay.
1079. Dinner with TJ & Sam, Lindsay & Jamey and the Hinton family.
1080. An extra hour of sleep.
1081. Getting to see Pete, and meet Clint (the bull calf).
1082. Hearing 'Vidalia' called across the field by a little boy who loves her.
1083. Looking through cattle and loading up a new (to us) pickup truck.
1084. Safe travels back to Hermiston.
1085. Three dogs who were well taken care of by the Francis family over the weekend.
1086. Driving to work in the daylight.
1087. Monday matchmaking and a phone call from Cliff.
1088. Boxes sorted & back rooms organized.
1089. Making it to Hamley's semi annual sale at lunch.
1090. Retail therapy & a new pair of black boots.