Counting the things that count.
I caught myself counting to myself a lot over the weekend...
...counting cattle out of a gate.
...counting while I watered my flowers in the yard to make sure they each got enough.
....counting to 10 in my head so that I didn't overreact.
....counting the number of rings on a call before it went to voicemail.
...counting the dollars as I paid bills.
...counting to 30 as I thawed semen to breed heifers.
...counting the flakes of hay as I divided them at chore time.
...counting calves as they headed to grass.
But was I counting the right things?
"Not everthing that counts can be counted, and not everything that can be counted counts."
-Albert Einsten
I guess I don't know whether I was counting the right things...but I know I feel a difference in myself when I stop to focus on the positive and the multitudes of blessings in my life.
So I'll keep counting on.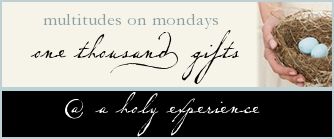 April 24-30, 2012
#66 - 82
Three new babies for three great families.
Congratulations RJ & Sandy, Freynie & Ryan and Karen & Jeremiah!
A fun evening of Bunco - and some new flowers too!
Laughter, visiting and good "eats".
Getting the house cleaned & laundry going by 7 am.
A Saturday morning drive.
A dog safely home after an evening visit to the pound.

(Although we were frustrated someone would pick Austin up - she was bringing a group of cows to Clint in a field next to the rest area along I-84 where we live....they thought she was "chasing cattle"....at least she came home safely.)

A fun afternoon of breeding heifers at the Hamby's

Visiting for a few minutes with Karl & Jeanne.
A new satelite - our dish was crumpled in the wind storm last Monday.

You can figure out how much TV we watch when we didn't even realize it until Thursday.
Flower beds weeded and mulched.

New flowers (50% off!) planted.

Spending the day with Terry & Anna and the crew they'd put together to gather, sort and haul cows to grass.
Extra hands to help us move cattle down the road.
An hour to unwind with my husband at the end of the day.
A new Bunco dip recipe to try this week.

New ID tags for all four of the dogs.
A new work week - I'm determined to have a better attitude & more patience this week.